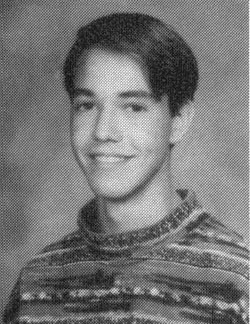 JARED R. LEAVITT
March 14, 1976 - July 4, 1992
Jared was a fellow classmate and resident of The Dalles when he died of a sudden illness at OHSU on Saturday July 4, 1992. Jared was an outstanding hurdler in Oregon High School competition. He finished second in the 110 meter hurdles in the State Class 3-A meet and had won a Junior Olympic meet on June 26-27 in 1992 in Springfield. He set a new TDHS record in the high hurdles, competed in the high jump, and was also a part of the school's relay team which set a TDHS record. Jared was actively involved in the LDS church activities, and also enjoyed being with his nephews, neices, and friends and family. Jared was an integral part of our lives. He will be missed very much.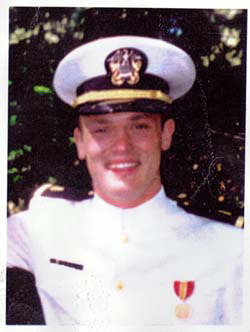 DANIEL WAYNE HANSEN
May 3, 1976 - October 1, 1999
Dan Hansen was a victim of a motorcycle accident in San Diego in October of 1999. Dan was stationed in the Navy there. Dan was a wonderful friend who always welcomed friends and family into his life. He will always be remembered as someone who was genuinely sincere and respectful of all of those around him. He opened his life and his home to friends. While attending TDHS, Dan was actively involved in church activities and Track and Cross Country. He also volunteered his time with The Dalles Fire Department as a fire cadet. Dan was a great friend who was loved very much and will be missed intensly by those who knew him.